Foundation Mission Statement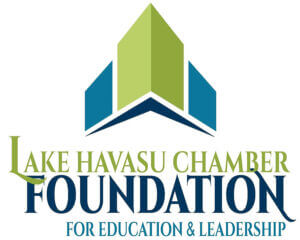 Career Explorations is a paid internship program that connects high school students with internship opportunities, to explore career possibilities and availability within the LHC community.  CFEL and the Chamber have partnered with Marsha Becker, the Career and Technical Education Coordinator at Lake Havasu High School.  The program was originally part of Vision 20/20, and was created to retain local talent. The first year for the program was 2016 and was paid for with prize money from the America's Best Communities competition; CFEL is now responsible for this program's sustainability.
In 2014 using collaboration, creativity and commitment the launch and incorporation of the Lake Havasu Chamber Foundation for Education and Leadership was formed, otherwise known as CFEL.
In 2015 the first board of directors was appointed and the whole leadership program was re-vamped, rebranded and renamed as Leadership Lake Havasu!