THE LAKE HAVASU AREA CHAMBER IS FORTUNATE TO HAVE A HIGHLY TRAINED AND PROFESSIONAL STAFF WHO WORK AS A TEAM ON BEHALF OF THE ORGANIZATION.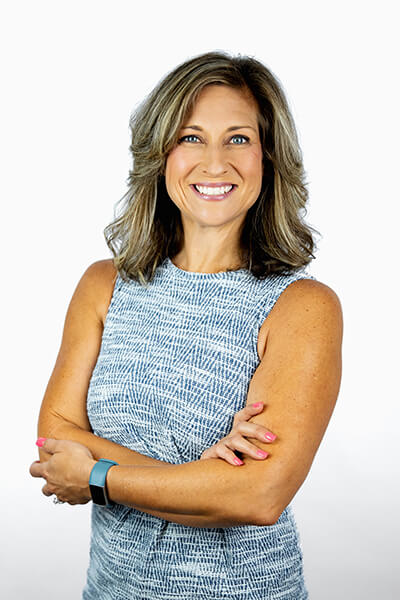 Andrea Helart
President & CEO
Andrea Helart is our newest President and CEO of our Lake Havasu Area Chamber of Commerce. She is a dedicated and passionate leader in our community. She has served in the past as an educator, administrator, and in multiple roles within our vibrant hospitality industry as well. She is also the owner of Ulu Consulting, a consulting company and Chamber member that provides consulting on leadership skills, mentoring, and goal setting for both personal and professional clients.
Andrea was born in Lake Havasu back in the mid 1970's and her families' history began in our community even earlier. In 2004-05, she was sponsored to attend the Chamber's Havasu Leadership Development Classes. It was during this time that she had determined her passion to become an influential leader in both the educational community, and Lake Havasu's economic community as well.
She been an educator for over 20 years and now serves in several roles in her life as a wife, mother, educational leader, community leader, and wellness advocate. She holds a Bachelor's degree and Master's degree in Educational Leadership, as well as an administrative certificate from Northern Arizona University. She currently serves on the Lake Havasu Rotary Board, CFEL Board, Education Committee, the Citizens for Lake Havasu Schools Committee, and is invested in many other community ventures as well. Her biggest goal is to make the greatest impact on those in her community, and to be able to give back to the community through her role at our Chamber. She loves serving and empowering businesses and leaders to grow and thrive.
Investment-Membership Manager
Karrie Singer is the Investment-Membership Manger at the chamber. She moved here in August of 2021 from Midland, Texas. Karrie joined the chamber team in September of 2022. While in Texas she received her Bachelor of Business Administration in Marketing. She is a dedicated professional who has an extensive background in the hospitality industry. While not at work she enjoys traveling, listening to podcasts, reading nonfiction, cooking, and most importantly being outdoors. She is thrilled to be a part of the team and is thoroughly enjoying her role.
Director of Special Events
Amanda Mehaffey works at the Director of Special Events at the Chamber. Amanda joined the team in January 2016. She manages the fundraising events for the organization. Amanda has lived in Lake Havasu City since 2012, and moved here from Pagosa Springs, Colorado. She attended Pueblo Community college where she studied Art, English and Public Speaking. She is a 2017 Graduate of the Leadership Lake Havasu and is part of the Lake Havasu Chamber Foundation for Education and Leadership Education Committee. Amanda is also a CTA (Certified Tourism Ambassador) who enjoys taking advantage of all the great opportunities our growing city has to offer. Amanda is a mother to 3 beautiful, creative and adventurous little girls and one active boy, Amanda enjoys being crafty, painting, reading romantic novels, playing board games and being outdoors! She never passes up a good French Dip and spending time with her family. Amanda's contact information is amandam@havasuchamber.com, or 928-855-4115, ext 136.
Receptionist
Michelle Schneider is the Chamber's Receptionist and Traffic Director. Michelle is a Midwestern transplant, she hails from Madison, WI. Her family moved to Prescott, AZ in 1978, where she graduated from Prescott High School. Michelle spent time in Sedona and Cottonwood, before putting down roots in Lake Havasu City in 1986. She met her husband John while they were both working at the Today's Daily News newspaper. They have two sons, Johnny who resides in Seattle, WA and Sam, who is a graduate from Lake Havasu High School. She is the first impression for the thousands who inquire about the Chamber and community each year. Michelle joined the team in June 2013. Michelle's contact information is info@havasuchamber.com, or 928-855-4115, ext. 110.