Career Explorations Internships
Career Explorations
Career Explorations is a paid internship program that connects high school students with internship opportunities, to explore career possibilities and availability within the LHC community.  CFEL and the Chamber have partnered with Marsha Becker, the Career and Technical Education Coordinator at Lake Havasu High School.  The program was originally part of Vision 20/20, and was created to retain local talent. The first year for the program was 2016 and was paid for with prize money from the America's Best Communities competition; CFEL is now responsible for this program's sustainability.
High School Internship Program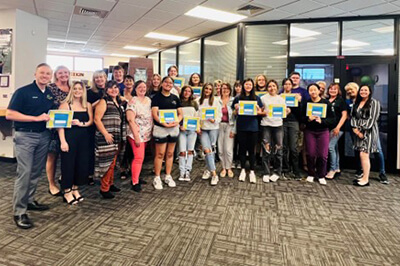 What is our ​Internship Program?
Our Career Exploration Internship (CEI), supports future leaders with game changing work experience and business education.
​High School students work 30 hours over six weeks with a business to learn more about a career/industry. Through our CEI program, interns gain valuable knowledge, improve their CV, get their foot in the door of their chosen industry, make new connections, and earn the experience they need to develop.
For information contact Joelle Dickinson at careerexplorations@gmail.com.